Nov 30th, Bauma China 2018 ended with more than 10% increase in exhibition space, number of exhibitors and visitors comparing 2016. JSI constantly presented our products and services in a professional and decent way. Meanwhile, the rising heat of bauma and its low-cost benefits in China attracted many Chinese rock tools manufacturers to spend significant promoting expense and manpower on the show presents.
Although JSI booth was located out of the Rock Tools Pavilion due to communication issues with the Bauma organizer. JSI attracted many premium customers with reputation spread from our customers. The emergence from a wide range of competing manufacturers has proved JSI achieved more than its goal in this exhibition.
Consistent focus on product quality and service is an essential reason that quite a few global reputed corporations have put their trust in JSI for many years. This is also the reason JSI has successfully served plenty of large projects worldwide. Especially, successful China's projects with multiple reputed domestic corporations have proven that JSI convinced our clients with premium products and services in any circumstance. No matter how harsh the competition environment is.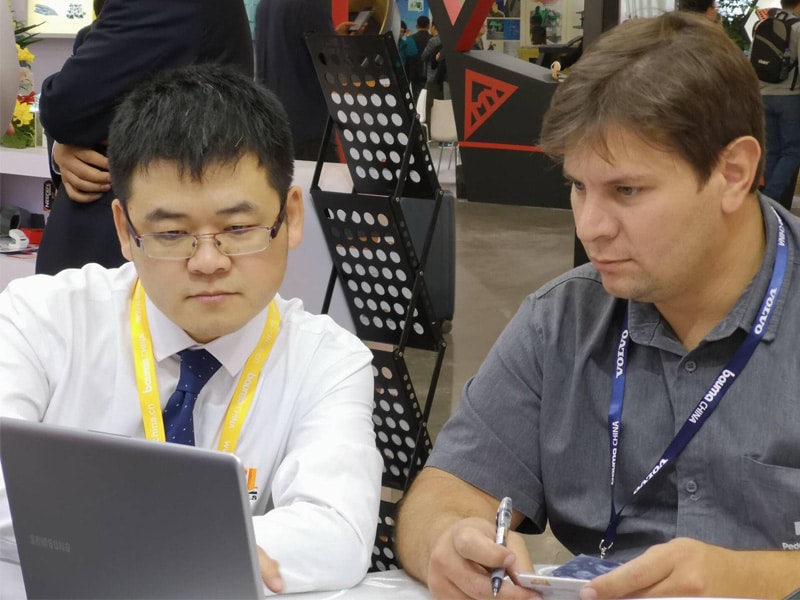 The spread of our reputation from our regular customers is not the only factor normally convinces our potential customers. The rest includes communication with understanding, factory audits, quality consistency, etc. The reputation and these evaluating factors take JSI decades to achieve a high level. Not in a single exhibition. Quoted a South American customer at the show: "We have met so many companies in so many shows looking for our ideal supplier. Fortunately, we finally met JSI and we found it."
Even though hundreds of competitors tried their best on the show presenting at the Bauma China 2018. JSI performed an outstanding result based on its years of sales network and reputation spread. Premium anvil does not fear hammers. JSI fears no competitors. We will continuously serve our clients to achieve success for both of us.